I could've called this part "the felines," but a spotted hyena was captured by the lens of the photographer.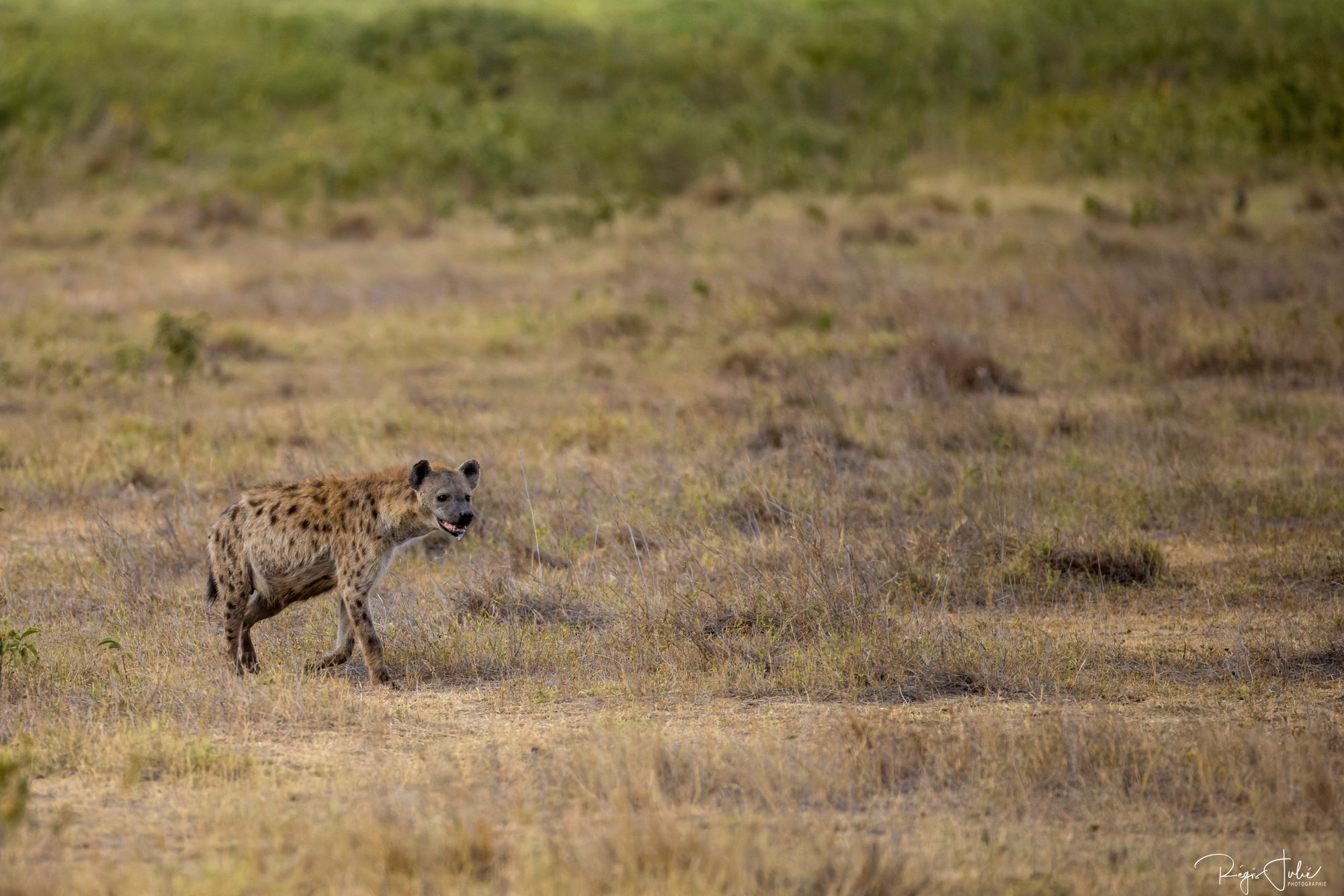 When you think about visiting African parks, we immediately think of felines, especially because my friends are a bit unlucky with these animals. Let's say they have a tendency not to see them.
Without spoiling anything, let me tell you that to our delights, we saw many of every ages.
From the first day, we were able to admire lions even though the light wasn't amazing. It was at the end of the day.
But it was enough to make us happy. A little later, we ran into a cheetah with an even worse light.