Change of park, this day, direction Samburu in the north of Kenya, 215 km and 5 hours drive from Aberdare
To go there we cross the equator. It is the first time for the group that we cross it by land. We are going to devote ourselves to the classic photo of the tourist in stroll.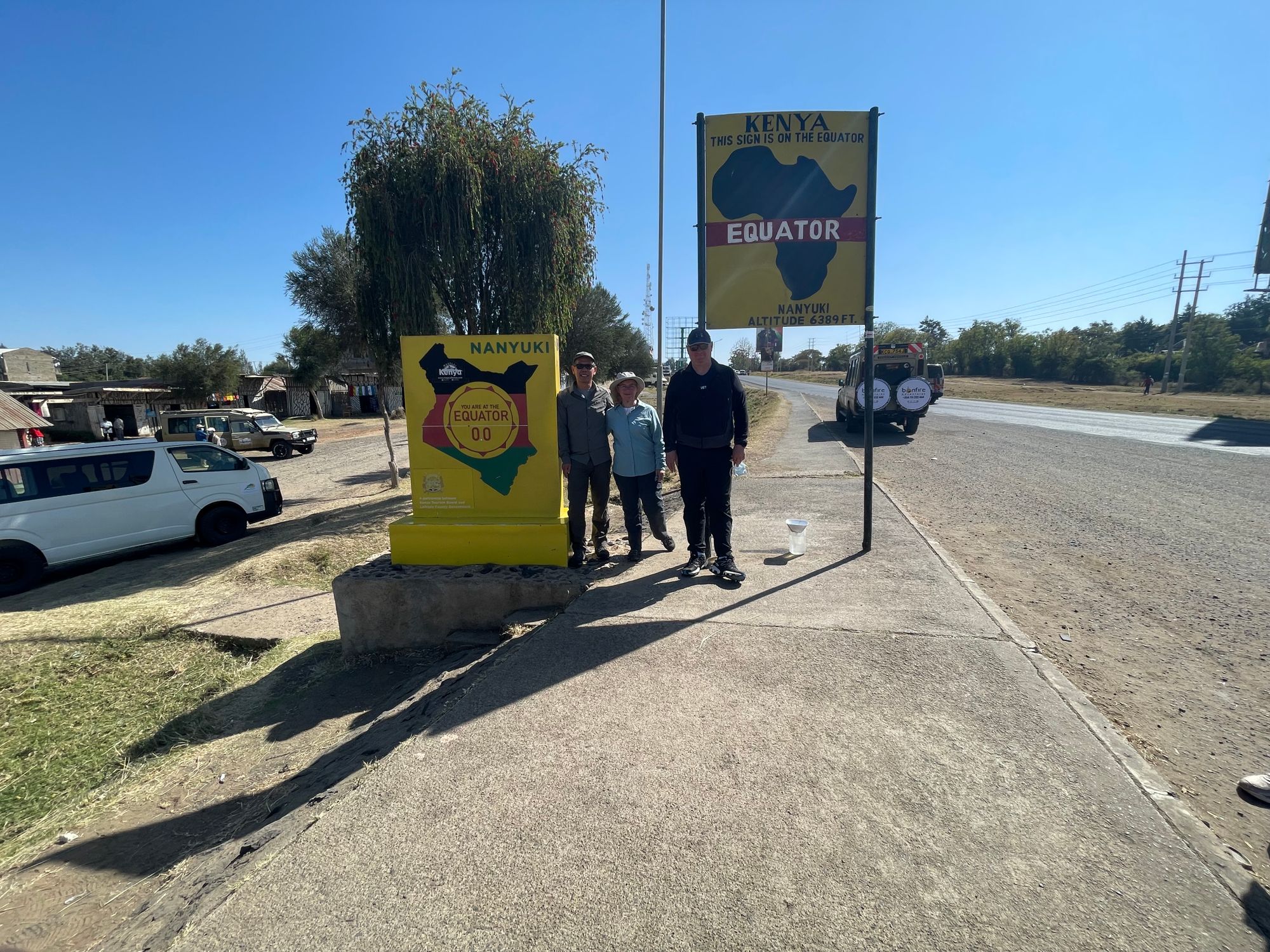 We change scenery, here it is plain as far as the eye can see and it is very dry.
We left with regret on the road our cook because there is no accommodation in correct self catering in the park and it is a pity.
We are no longer in a national park managed by the KWS, but by the Samburu people
Here the covid has done a lot of damage, very few lodge are still open. We chose the Riverside tented camp. The camp is simple but comfortable, too bad that a chaotic management comes to spoil the picture. Indeed on arrival I have no tenre assigned, it smells the overbooking. The owner who was there did not come to apologize (I think this is what annoyed me the most), but it will not spoil our excellent safaris that we will do in this beautiful park.